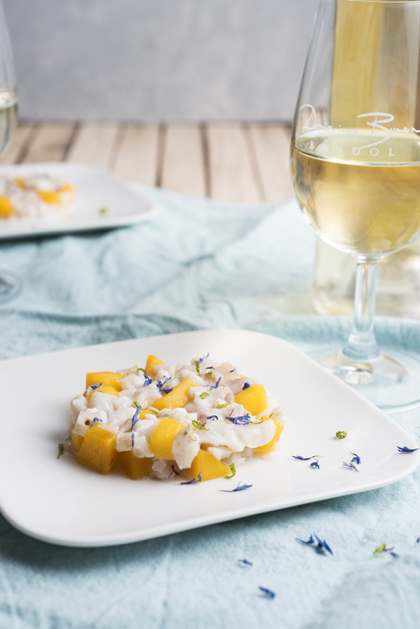 Copyright photo : Laura Jonneskindt

Ingrédients
Sea bream fillet : 300g
Mango : 1
Lime : Juice and zest
Onion : Half
Salt & pepper
Olive oil : Drizzle
Recipe
Step 1
Cut the sea bream fillets into small chunks.
Step 2
Peel the mango and cut into cubes.
Step 3
Peel and chop the onion.
Step 4
Grate the zest of the lime and then squeeze to collect the juices.
Step 5
Add a drizzle of olive to a mixing bowl and add the lime juice, salt and pepper.
Step 6
Just before serving, add the fish, the mango and the chopped onion.
Food and wine pairing :